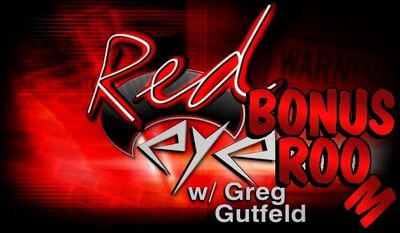 Catchy Intro
Edit
Welcome to the Red Eye Bonus Room! The number one Wiki among those who self-Google.
This Wiki is dedicated to all things Red Eye. That's right: All Red Eye all the time! Feel free to contribute -- provided that you have the ability to type and are reasonably literate -- if you see any pages lacking in content or wish to create a brand new page.
The following link to the most important categories on the Wiki; Red Eye's various guest panelists, segments and other miscellaneous-type items. Look around, look-arounders!
Panelists | Guest Hosts | Guest Ombudsmen | Guest Sidekicks | Correspondents | Special Episodes | Segments | Other Stuff
Ad blocker interference detected!
Wikia is a free-to-use site that makes money from advertising. We have a modified experience for viewers using ad blockers

Wikia is not accessible if you've made further modifications. Remove the custom ad blocker rule(s) and the page will load as expected.