Lauren Sivan


Birthdate
April 6, 1978
Occupation
News Anchor
First Appearance
December 5, 2008
IMDb Page
link
Twitter
@LaurenSivan
Lauren Sivan is a news anchor for KTTV, FOX-11 in Los Angeles and former reporter on Fox News. She was a frequent and popular Red Eye guest while living in New York, even after leaving Fox News. She's now a reporter in Los Angeles, but appears on Red Eye whenever she's in New York. She was slated to appear on September 5, 2013, but was substituted in favor of Ariel Pink. She served as guest ombudswoman once, on March 15, 2013.
In 2010, she won the title of New York's Funniest Reporter.
She became known to Red Eye fans for her thick Long Island accent utilized while impersonating her mother, which she used for the first time on March 31, 2011.
In April, 2012, while in New York, Sivan joined Bill Schulz and Tom O'Connor for two podcasts. Two more podcasts were produced the following two Thursdays with Sivan calling the studio from L.A. These became titled Not LIVE! With Lauren, Bill & Tom and were produced weekly until October 17, 2013.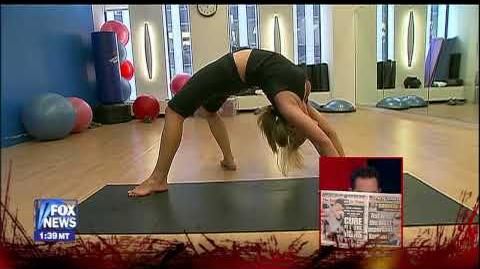 External Links
Edit